March 18 – 21, 2024 | Hosted by ADTRAN | Huntsville, AL
Learn the Best Methods to Protect Critical Communications Infrastructure
Improper network design can lead to millions of dollars wasted on damaged equipment and unnecessary downtime. This makes the training of protection engineers a critical issue in helping companies in the ICT industry improve their bottom line. ATIS' Protection Engineering Group (PEG) Conference is where the top protection engineering professionals gather to learn about the latest topics from the field's leading experts.
At the PEG Conference, operators, designers, and protection engineers learn how to design their networks for reliability and sustainability.  Topics typically covered include proper grounding and bonding, fault managed power systems, fiber optic connectivity standards, understanding testing standards, AC/DC powering and storage technologies, emergency backup methodologies, safety for humans and equipment, developments in NEC, NESC, and other standards. 
Broadening your expertise on these topics helps increase the availability of critical networks, data centers and remote edge computing to help keep our communications networks up and running at their best.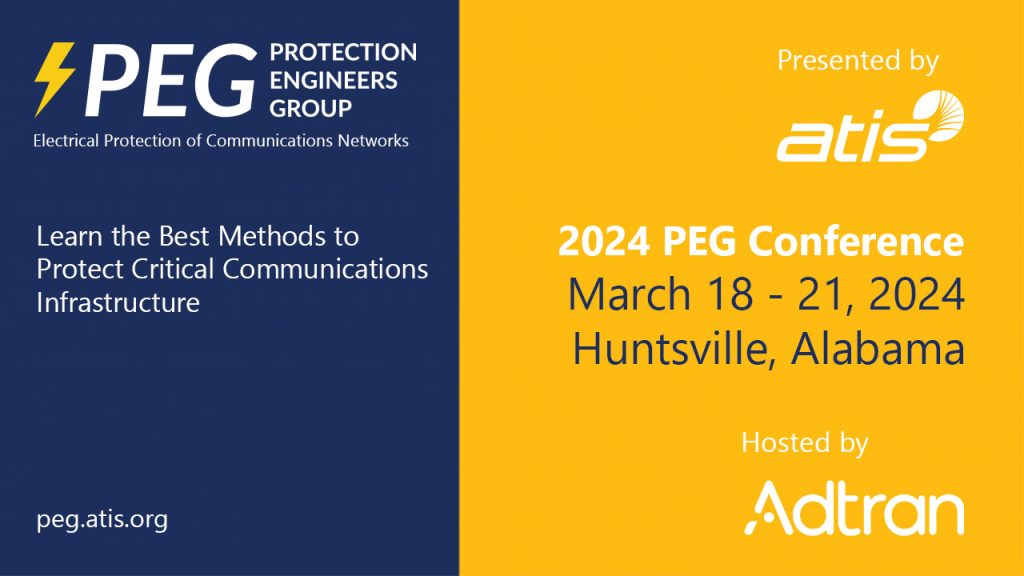 Get PEG updates in your inbox